Warmly welcome the delegation of Lebanese State Ministers
Publisher:Vicot
Release time:2021-03-15 10:18
Abode Marwan Khanner, head of the Lebanese State Ministers Delegation, Song Guoxuan, Director of the International Cooperation Center of the National Development and Reform Commission, and Zhang Xiaodong, Chairman of the Zhongguancun Belt and Road Industry Promotion Association, and 40 people visited Vicot Solar Technology Co., Ltd. on July 12, 2017, accompanied by the principals of the Dezhou Government, Economic Development Zone Management Committee, Science and Technology Bureau and other organizations.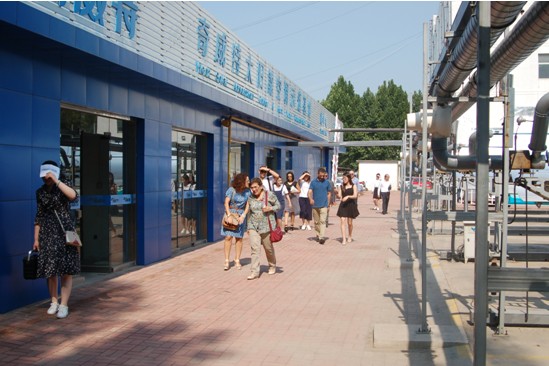 The visitors of Lebanon Delegation visited Vicot's solar energy base, machine room and honor room successively accompanied by Lihua Kong, Mrs. Kong introduced the R&D history, technical principles and energy saving and environmental protection advantages of our company's solar energy products and gas fired air source absorption heat pump units in detail, which was appreciated by the delegation leaders unanimously and highly.
Vicot was invited to participate in the Dezhou Symposium of "Innovative Technology to Change China, One Belt, One Road to connect the World" in the afternoon.As a national high-tech enterprise, Vicot would actively integrate into the "One Belt One Road" strategy, adhere to the Silk Road spirit of "mutual learning, mutual benefit and win-win", and "keep together for warmth, common development, and win-win cooperation" with friends from all walks of life.
The visitors of Lebanon Delegation provided a broader platform for Vicot to better understand global trends and development paths.