Vicot attended 2018 International Heating Exhibition
Publisher:Vicot
Release time:2021-03-17 13:50
---

China Heating Exhibition of the Frankfurt ISH Exhibition, which was elaborately created by Frankfurt Exhibition (Shanghai) Co., Ltd. and Beijing Zhongzhuang Tegel Exhibition Company on May 22, 2018, is the most influential international HVAC market exhibition in China. The features of the exhibition are the latest domestic and international heating, heating, HVAC, heat pump, fresh air, water purification products and technologies, which can lead the trend of technology application in Chinese construction field and create a new life in Chinese comfortable life.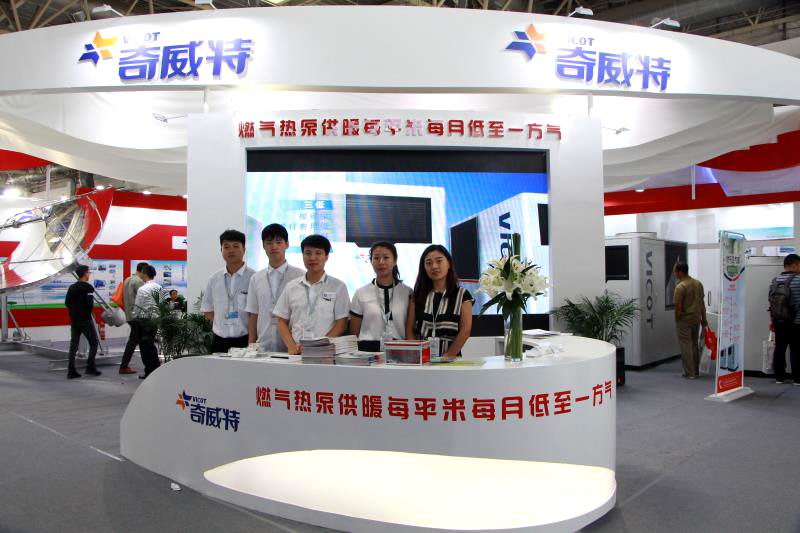 Vicot brought our star products-gas fired air source absorption heat pump units and solar trough collectors to become a highlight of clean energy heating in the exhibition.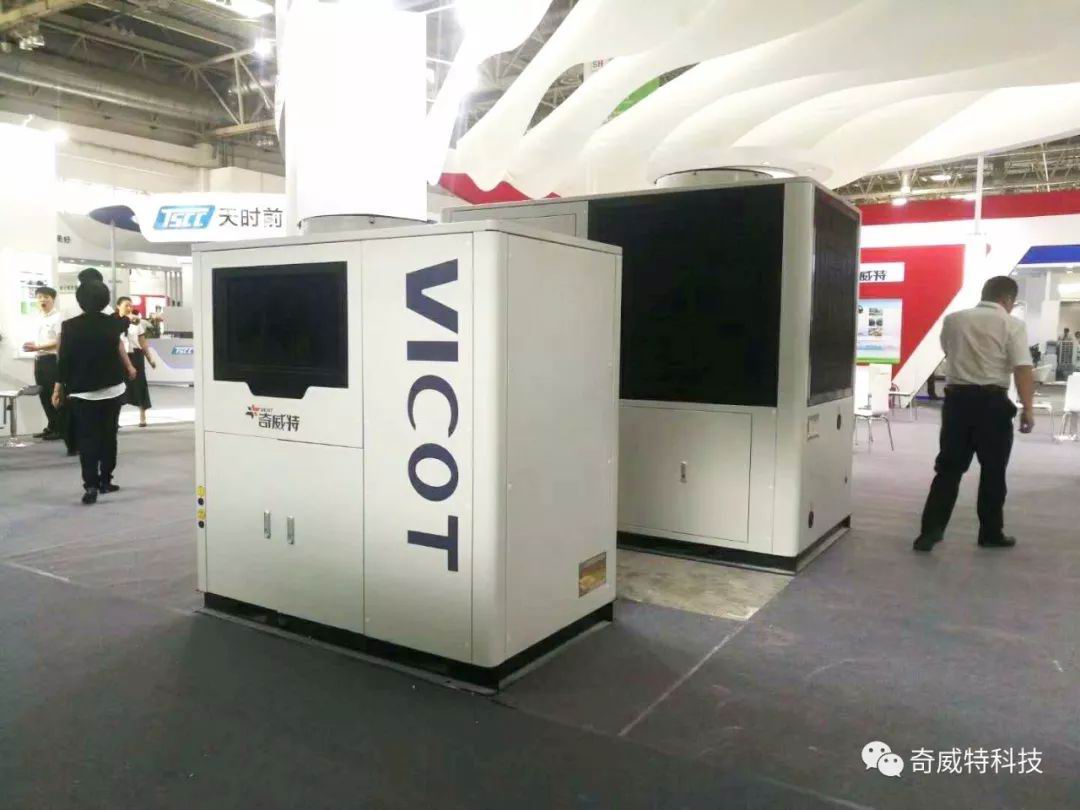 Vicot gas fired air source absorption heat pump, of which the features are "three lows and two highs"-low investment, low operation cost, low emissions, high capability of preventing investment risk and high ability of solving the problem unstable lodging ratio, is the latest approach in the field of clean energy heating. There are two types of gas-fired air source absorption heat pump exhibited at this exhibition, namely the commercial unit V65 suitable for distributed central heating and the residential unit V20 suitable for new rural reconstruction and villa heating. Both of them use clean energy natural gas as the driving energy, and can stably absorb free air energy at a low ambient temperature of -35 degrees, achieving 1.8 times of the efficient heating function, which are high efficient energy utilization equipments. The unit has the advantages of using clean energy natural gas and low energy cost. It also has the advantage of absorbing free air energy, which is a perfect combination of the advantages of the two heating technologies.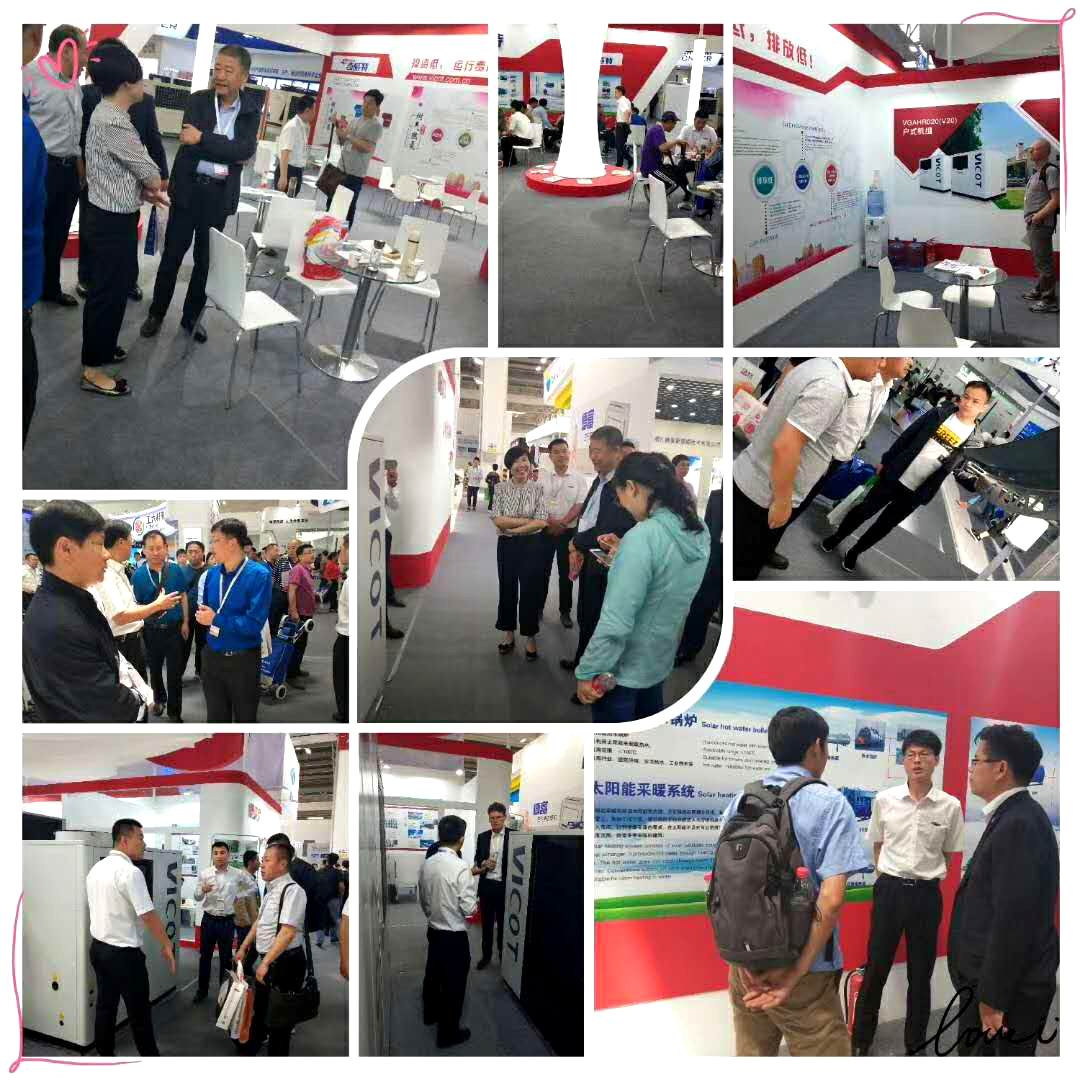 Vicot solar trough collectors are mainly used for solar steam boilers and thermal oil boilers for heating and industry in Tibet. The solar trough collectors have high comprehensive conversion efficiency of light and heat, automatic tracking of the sun, and automatic cleaning.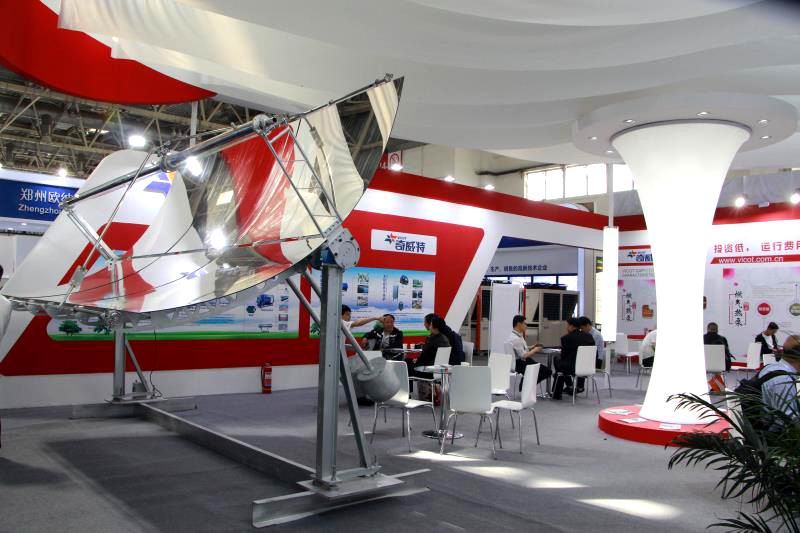 Vicot solar boilers and gas heat pump units were unanimously affirmed by experts and customers participating in the exhibition. Many customers asked about the characteristics and functions of the units, learned more about the operation principles and sales channels of the products, and expressed that they wanted to become an agent for the sales of Vicot products.
The sales staff successfully reached project cooperation with multiple customers, thus proving the market adaptability and broad development of Vicot products at this exhibition. Vicot strives to fulfill the social mission of "same breath, energy saving together", focusing on the effective use of new and clean energy such as solar energy and air energy in production and life to achieve scientific and technological innovation in the field of new energy utilization in the world.

We hope that more people can share the benefits of this technology through our efforts. We also hope to contribute to the country's environmental protection, contribute to energy savings, solve heating subsidies for governments, and create profitable space for more heating companies. We hope that the entire heating industry can grow in a sustainable and healthy manner through our technology. Vicot will continue to work hard to realize value and benefit the society.