VICOT 22nd "Environmental protection and us" high-end for
Publisher:Vicot
Release time:2017-04-06 11:22
In March 2, 2017, the VICOT 22nd "Environmental protection and us" high-end forum was held as scheduled at Shenzhou Seven Stars Hotel of Shijiazhuang. People attended the meeting include: High executives of Qingdao Warm Company, Branch of Tianjin Energy investment Group, North China Geological Exploration Bureau, Bai Flame Technology - three new board listed companies, Tianjin Sheng Xin thermal heating group - Tianjin's largest private heating company etc. and VICOT's VIP dealers.
At the morning of March 2, accompanied by VICOT conference staff, customers visited VICOT gas absorption heat pump project at Shijiazhuang Pearl River, felt gas heat pump district heating effect and charm, and communicate the operation of the project at site. All visitors highly appreciated and recognized VICOT's gas absorption heat pump technical performance in high efficiency and low energy consumption.
At the afternoon, high-end forum officially began. The meeting was presided over by Chairman Mr. Li Wen of VICOT GROUP, and sales director Mrs. Liu Rui of Gas Absorption Heat Pump Department. The two leaders launched the speech from environmental policy, public buildings, residential building HVAC energy demand, low carbon development and other aspects of gas absorption heat pump and solar energy product and described their application conditions, and market prospects. Mr. Li Wen described the relationship between the heat supply industry market and capital, the status and development trends in the field of heating and other aspects. Mrs. Liu Rui stated advantages of gad absorption heat pump in energy saving and environmental, as well as target market analysis, analysis of the elements of the sales process and marketing tools, etc.. All agreed that VICOT gas heat pump and solar energy products, in line with the national energy saving policy requirements of clean energy heating, anti haze heating mode, market capacity, has a very broad marketing and commercial value.
The forum not only promoted VICOT's new energy products, but also promoted the new technology of clean heating energy and anti heating haze", making its contribution for promoting clean energy.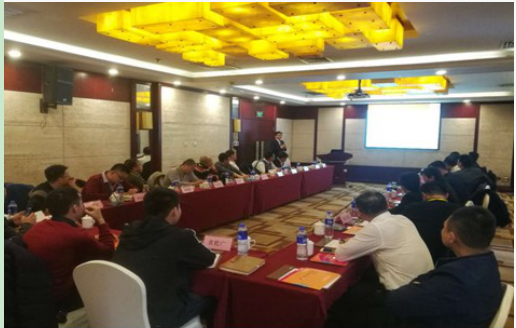 Seminar on "Environmental Protection and Us"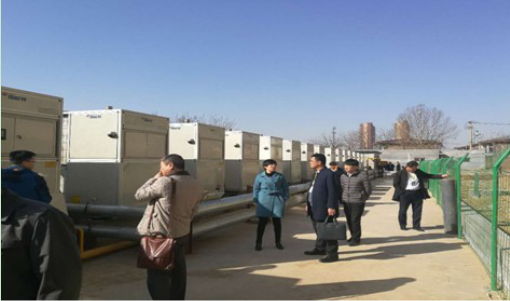 Participating Leaders Visited the Heating Project in a Residential Area
上一篇:没有了